About us
Griffin Capital Partners is the largest privately-owned investment and asset manager in private equity and real estate in CEE and the region's most active and innovative investor. It is recognized private equity and real estate leader, originating and introducing innovative concepts and formats to the market. With a strong track record and extensive private equity and real estate know-how, it is a one-stop-shop for international investors willing to invest in CEE and other selected Western European markets. Partners at Griffin Capital Partners have a long and successful track record of investing and asset managing in Europe and the US.
The Company
The Company invests and manages its investment platforms on behalf of both its owners & Managing Partners, Maciej Dyjas & Nebil Șenman, and its renowned international investors and strategic partners – a number of global investment funds, such as Ares Management Corporation, Bridgepoint, Kajima Corporation, Madison International Realty, Oaktree Capital Management, Pacific Investment Management Company (PIMCO), Redefine Properties, and WING.
Griffin Capital Partners' strategy is to start platform companies from scratch or acquire and develop them to become best-in-class market leaders. This is achieved by implementing appropriate strategies and strong management teams to build their value through organic growth, transforming them into leaders on their markets.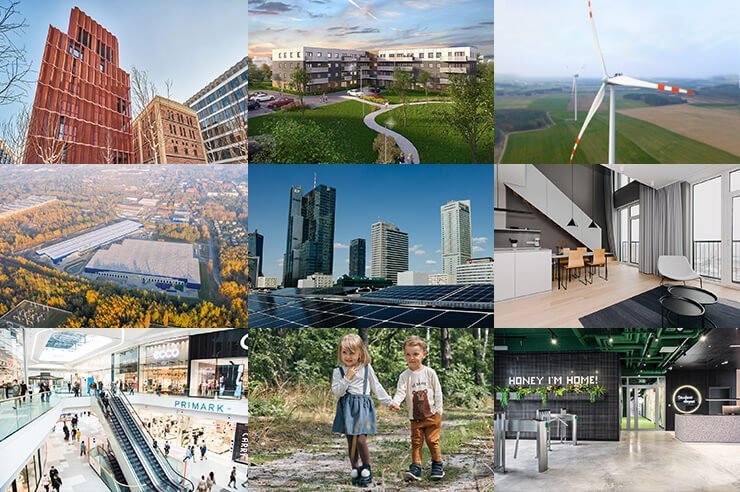 The Foundation
The foundation of Griffin's success in building the value of its platforms, is a unique combination of strengths:
A strong track record of transactions
An unparalleled network allowing singular access to deal opportunities
Successful alliances with renowned international investors and strategic partners
A large & experienced team of top-class experts
gross asset value across
16 platforms
The gross asset value of Griffin-managed investments across sixteen different platforms exceeds EUR 8 billion, with a total invested equity of over EUR 3.5 billion.
OVER 25 YEARS'
TRACK RECORD
gross asset value across
16 platforms
total value of
Partners' transactions
successfully
executed transactions
employees across 16
investment platforms